Product Detail
Product Tags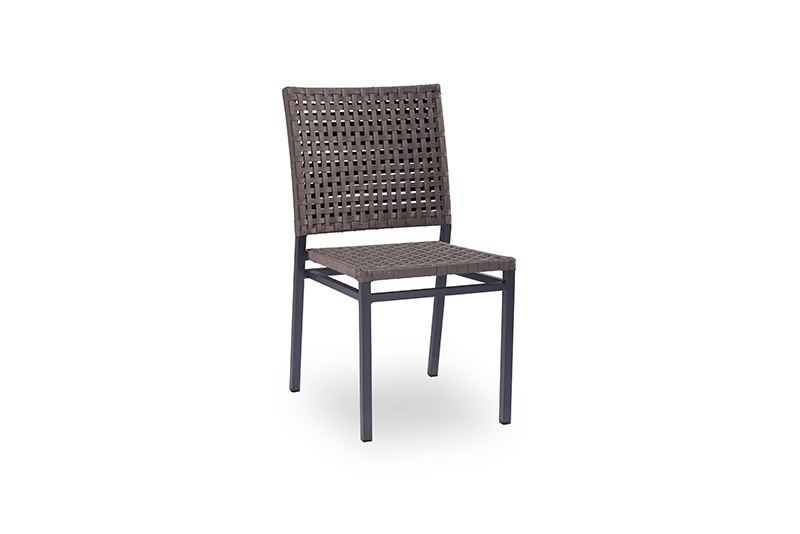 External Dimension:
Chair: 47*61*88CM
Features:
1.Hand weaving rope design
2.Lightweight and sturdy aluminum alloy framework
3.Stackable
4.Hand-woven Rope Chair (Olefin Size 15mm) 
Packaging: Stackable
Additional Information: Color, size, sectional pieces can be customized, OEM is always welcomed.
Contact us if you have any questions about our products.
Benefits of choosing furniture made from woven rope
Furniture made from woven rope can be an especially good choice for people looking for items they can leave outside all year long. That is because woven rope is highly resistant to all types of weather including heavy winds and rain.
Another benefit of woven rope furniture in terms of weather is that it doesn't fade easily when exposed to the sun. The material contains polypropylene that provides natural protection against sun fading along with added strength. Homeowners can leave the outdoor furniture on a patio through all four seasons if they wish without worrying about weather damage. Of course, it's always a good idea to secure or cover the furniture when expecting severe weather conditions.
We're thinking about putting our woven rope chair sets just about everywhere. Each chair is made with an aluminum frame, and has a woven back two woven arms for a breezy look that also helps keep you cool when the weather warms up. These chairs arrive partially assembled, so you can set up and enjoy warmer weather in no time.
POPULAR WOVEN ROPE FURNITURE
Woven rope gives a much softer appearance than some other types of furniture material like steel or aluminum. This can make the patio or other outdoor area seem more welcoming to guests. Adding a small blanket or throw pillow makes it look just as inviting as the indoor furniture and should make guests feel right at home. The new Palisades chairs (pictured below) showcase how woven rope material can be extraordinarily plush and comfortable.
---
Previous:
Aluminum-hand woven(AV-T76)
---
Write your message here and send it to us